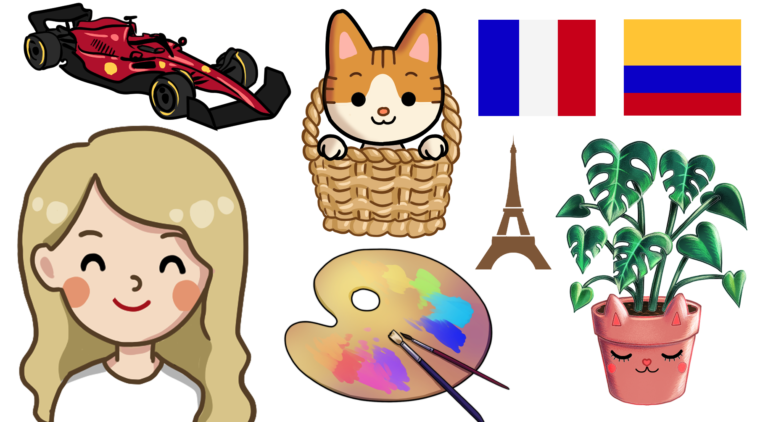 I'm a UX designer (user experience designer) and also an illustrator. I was born and raised in Paris, my parents are both Colombian. I speak spanish, french and I learned english at school and by myself. I dream of learning italian and german !
I've been drawing since I was a kid, but I got into manga style when I was a teenager.I started doing conventions and drawing a lot of fanarts, I was really into shonen manga. Nowadays, I'm trying to focus more on my own artstyle and continue my artistic journey following my inspirations. I love nature , cute things, cottage and cosy vibes.
I leave in the contryside, in a house with my partner and my daughter. I have a little side-kick named Bretzel. It's a cat I rescued from a shelter. Bretzel is small, extremely curious and not shy at all. She has an instagram account : @bretzel_cat
I'm pationate about Formula1, I dived into it a couple of years ago. I even went to my first Grand Prix : the 2022 Monaco GP , it as awesome !
I am starting a new journey with a small print business , I can't wait to make it grow 🙂